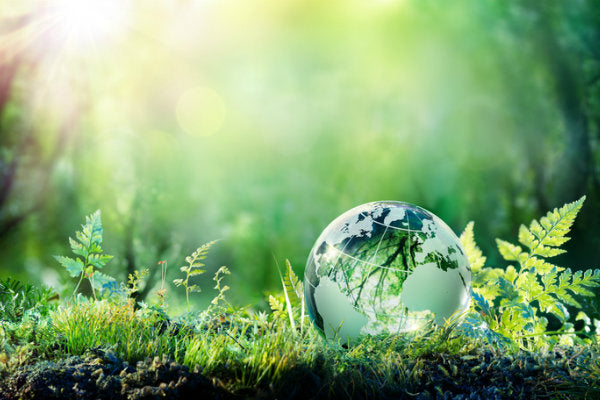 Sustainability Promise
Our ancestral commitment to our world: We have learned from our ancestors that the Earth is our center, and we must continue to honor, take care of it, and help it heal. 
Our Sustainability Plan: we are committed to helping our earth and our artisans. This is why we have decided to take big steps towards becoming a more sustainable business. 
Our goal is simple: To make the best artisan-made, quality products without negatively impacting our earth. 
Learn more!
IndiArts Collective
 "Our business mission is to empower artisans in disadvantaged areas of South America. We are passionate about creating opportunities for artisans to use their skills to improve their communities, standard of living and future outcomes."
Learn more!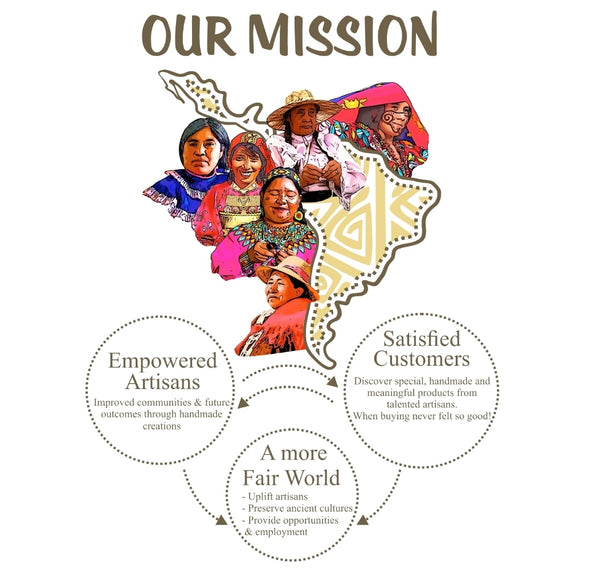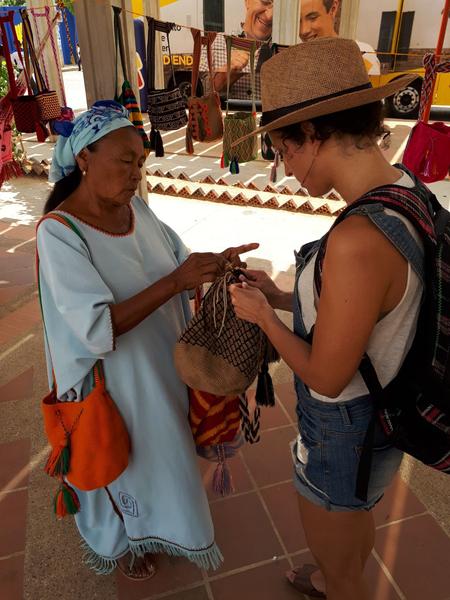 Social Responsability
We are proud of giving the recognition that our amazing artisans deserve!  We keep a transparent, honest and open relationship  with all our South American suppliers and clients.
We believe in the importance of Fair Trade and implement it throughout our business practices.
Learn More!
What Other Customers Are Saying About us
Indiarts is an exceptional ethical clothing brand that excels in both style and sustainability. Their garments showcase impeccable craftsmanship and attention to detail, utilizing premium, durable fabrics. With a diverse range of fashion-forward choices, they offer something for every occasion. What sets them apart is their unwavering commitment to ethical sourcing and production, ensuring fair labor practices and a minimized environmental impact. By choosing Indiarts, you can confidently embrace ethical fashion without compromising on style.

Sandra
I'm so happy to have my beautiful mochila Wayuu from IndiArts! I know their story, and how involved the owners are getting ethical products directly from their artisans and supporting the local communities. I love the great job they are doing and their amazing products!

Ana Sofia Guzman- From Google reviews
I was really happy I came across your website! I have really been trying to buy things that support people, is local and is not plastic! So thank you for what you are doing!!

Candace Munro
I purchased a beautiful purse called a mochila and it's amazing! Ive been using it as a purse/diaper bag for my toddler and it fits everything. It also has held up to pulling, swinging and general rough behaviour. Is a very versatile product, that is very well crafted.

Candace Schmidt- From Google Reviews
I've been purchasing my Christmas gifts at Indiarts for the past 3 years. I love the authenticity and uniqueness of their products; you will never find another product like yours if you buy it from Indiarts..

Jeff Turcotte- From Google Reviews
I am so pleased with my beautiful and well-made wallet. It came in the expected time-frame. I love your project, and the fact that I can actually call and get a real person to talk to is a very special thing in this day and age! I highly recommended your company to all my friends and family and I will definitely be buying from you again. Thank you for what you do.


Mona W. Montreal, Quebec Canada. From Square receipts.
In this age of rampant consumerism, I love the folk festival for its merchants who give artisans from developing countries and, often underprivileged life situations, a marketplace for their craftsmanship and arts.

Sarah Lewis- From Square receipts
Every time that I am wearing my "mochila Wayuu" I feel so connected with mother earth; every single product represents and transmits for me the great energy and wisdom of its makers. 
By buying from Indiarts I feel that I am honoring the story of these ancient people. 

Eileen Folch
Absolutely beautiful products, super friendly people, and a truly ethical company - I highly highly recommend Indiarts Collective!

Nicole Williamson